Express Trans-shipment Services Ltd. was established in 1996. However, its co-founders' experience can be traced back to 1962, when they were official members of widely known "Sojuz Vneshtrans" the only freight forwarding company back in those days of Georgia. The company is the official member of International Federation of Freight Forwarders Association (FIATA) since 1997.
Express Trans-shipment Services Ltd. provides all kind of transportations to its customers and has years of experience in offered services. Employees of the company have a huge experience in logistics and freight forwarding industry due to the organization's long experience.
Express Trans-shipment Services Ltd. has grown rapidly since its establishment and nowadays accounts:
• Head office located in the biggest Georgian port city Poti;
• The branch office of the company which is located in the capital of Georgia, Tbilisi;
• Representative offices in Baku, Azerbaijan and Yerevan, Armenia;
• Container terminal – fully equipped with modern technology.
• Own trucks, that are in excellent technical condition.
The organization has a high level of partnership with European and Asian Agents, which gives the company an opportunity to stay competitive in terms of prices in the market.
The team of Express Trans-shipment services Ltd. is focused on fulfilment of each customer's individual demand and pays a great attention to the customer's feedback. Moreover, the company is aware of high competition in the market and strives for continuous improvement of its operations.
Express Trans-Shipment Services carries out land shipment in the region of Caucasus and beyond it in Europe and Asia. We have own cars for shipments, great experience and qualification, which gives us possibility to offer high quality service to our customers.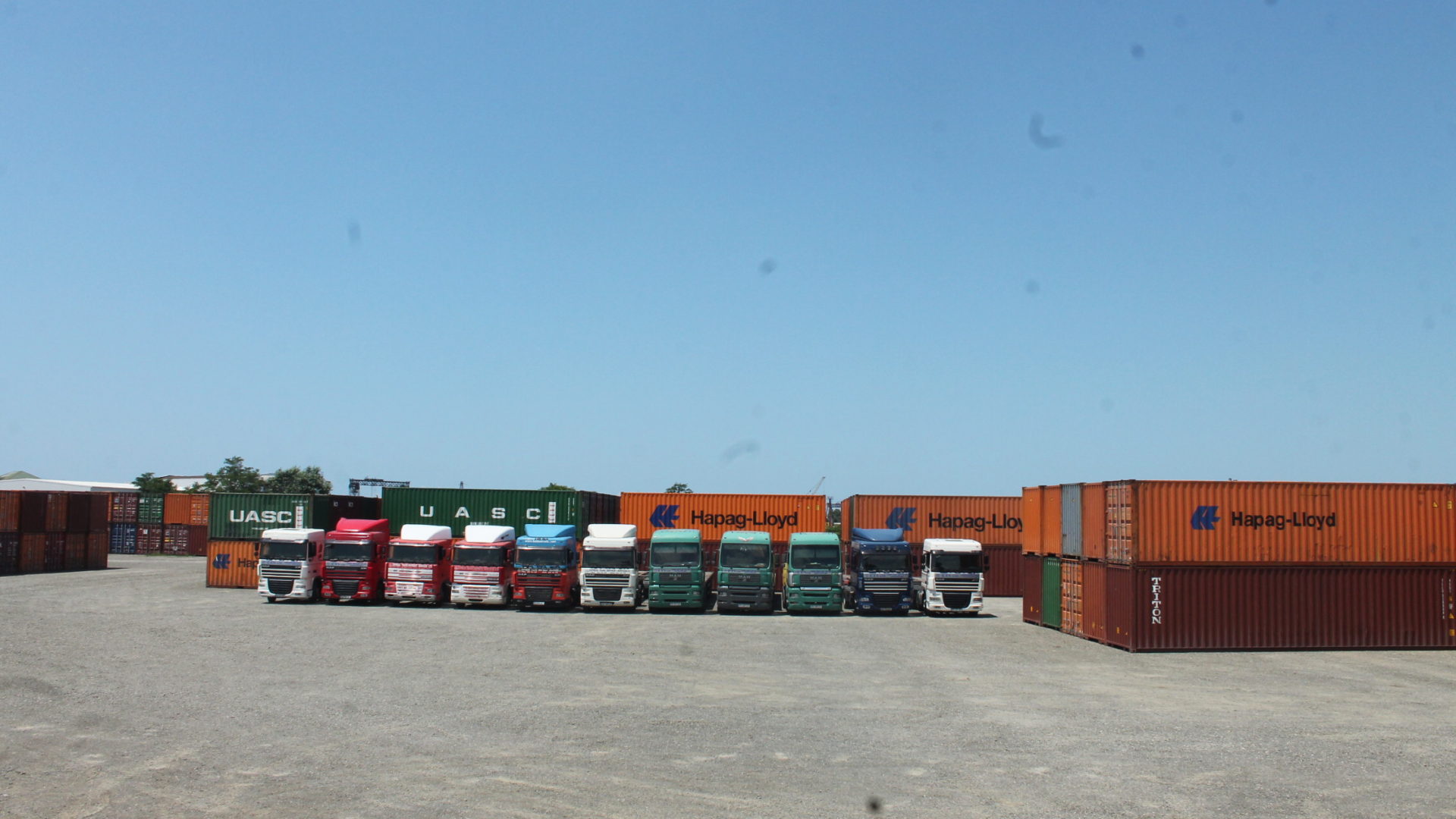 ETS owns container/warehousing terminal in Poti which holds the area of 3.5 hectares. 
Territory of the terminal is divided into custom bonded and commercial zones, each zone has independent railway line and motor road.  It also serves as parking zone of trucks, owned by our company.
35 000 m2 (4 000TEU)
20 000 Tones of bulk cargo storage capacity 
Reach stackers;
Forklifts;
Railway Blind Alley (150 mt long) 
Special inspection point for cargo which requires phytosanitary and vet control.
Crew;
Scales;
Ref-container
warehouse;
Security Service 24/7.